Subscribe on LinkedIn to be notified of each new Daily Update—a curated selection of essential intelligence on financial markets and the global economy from S&P Global.
Long before the coronavirus pandemic took hold of the U.S., a different health crisis had engulfed the country—one that also threatens states' credit quality and is heightening the importance of environmental, social, and governance (ESG) issues.
The U.S. opioid epidemic killed 450,000 Americans from 1999-2019 in three waves marked by rises in addiction to prescription opioids such as OxyContin, illicit opioids such as heroin, and synthetic opioids including fentanyl , according to the Centers for Disease Control and Prevention. Overdose deaths have quadrupled since 2009—and the COVID-19 crisis has only exacerbated the problem. Throughout the year, many states have reported higher rates of drug overdoses. In May alone, at the peak of the pandemic's first wave in the U.S., paramedics in 47 states responded to double the amount of emergency calls regarding overdose-related cardiac arrests than in all of 2018 and 2019, according to recent JAMA Psychiatry study.
Economic activity and opioid abuse have been shown to be negatively correlated, as states with higher rates of prevalent opioid misuse often suffer lower labor force participation and productivity. Combined with the budgetary burdens that local governments are carrying during the COVID-19 crisis, opioid cost pressures are expected to slow the post-pandemic economic recovery, according to S&P Global Ratings.
"The depth and breadth of the opioid epidemic coupled with the effects of the COVID-19 pandemic may be becoming a threat to local government credit quality," the ratings agency said in a Dec. 9 report. "We have assigned negative outlooks to municipal entities facing budget stability challenges due in large part to opioid cost drivers."
Downward rating actions on local governments can be warranted if states' opioid addiction and overdoses weaken their economic metrics or financial performance. At the same time, efforts to combat the crisis can put budgetary pressures on states while weakening their economic activity. And as the coronavirus pandemic rages on, what states are spending to deal with this health crisis may eradicate their budget planning for addressing the opioid crisis.
"Importantly, it presents a vicious cycle wherein weaker economic conditions may lead to weaker financial conditions, which can in turn further weaken economic factors—and so on," S&P Global Ratings said.
As such, the opioid epidemic also exists as an urgent social and governance ESG risk for both local governments and companies—highlighting issues of health and safety, income inequality, demographics, federal and state frameworks, and risk mitigation.
This was evidenced this week by a statement from consultancy McKinsey & Co., apologizing for its work with the pharmaceutical conglomerate Purdue Pharma, which manufactures the highly addictive OxyContin.
On Nov. 24, Purdue pled guilty to three counts of criminal charges relating to misleading marketing of the painkiller and agreed to pay more than $8 billion in penalties for what he U.S. Department of Justice described as "multiple serious felonies." In the lawsuit, the federal government declared that an unidentified consultancy had played a role in driving sales of the addictive drug, and, last week, documents released in federal bankruptcy court revealed that company to be McKinsey. The DOJ hasn't pursued charges against the consultant, but Purdue, which declared bankruptcy in September 2019, has long faced outrage for diminishing how addictive the drug is, defrauding federal health agencies, and paying doctors to over-prescribe the painkiller. The documents showed that McKinsey advised the pharmaceutical firm to pay distributors rebates for every overdose from OxyContin. The plan was reportedly not implemented.
"As we look back at our client service during the opioid crisis, we recognize that we did not adequately acknowledge the epidemic unfolding in our communities or the terrible impact of opioid misuse and addiction on millions of families across the country," McKinsey said in a Dec. 5 statement on its website. The company said that its work for the pharmaceutical firm was designed to support the legal prescription and use of opioids for patients with legitimate medical needs, and any suggestion that our work sought to increase overdoses or misuse and worsen a public health crisis is wrong. However, it acknowledged its "responsibility to take into account the broader context and implications of the work that we do. Our work for Purdue fell short of that standard."
Today is Thursday, December 10, 2020, and here is today's essential intelligence.
The Future of Credit
---
Covid-19- and Oil Price-Related Public Rating Actions on Corporations, Sovereigns, International Public Finance, and Project Finance to Date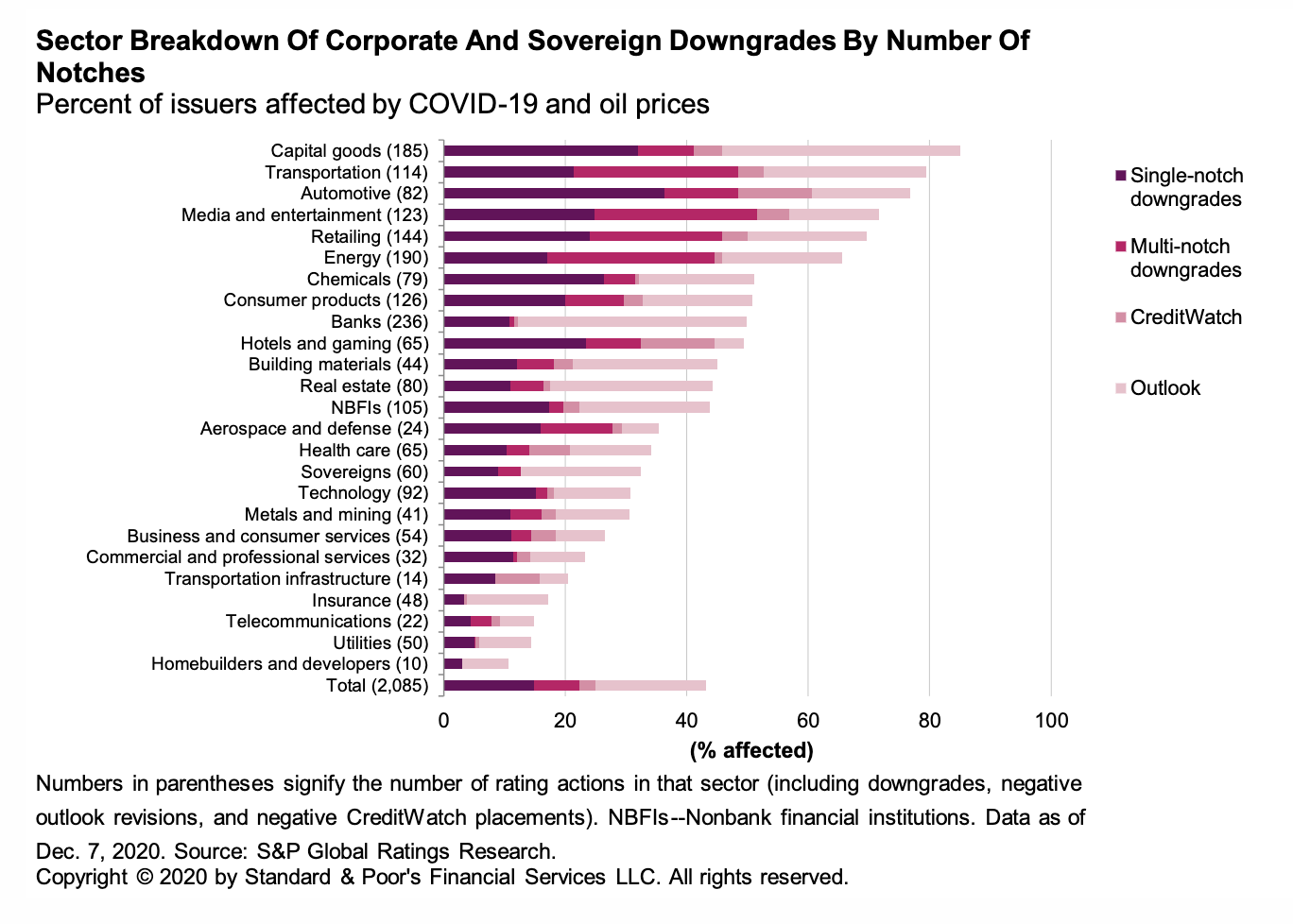 In response to investors' growing interest in the coronavirus pandemic and its credit effects on companies, S&P Global Ratings is publishing a regularly updated list of rating actions we have taken globally on corporations and sovereigns as well as summary table and supporting charts.
—Read the full report from S&P Global Ratings
Market Volatility
---
Global Capital Markets Activity Q3 2020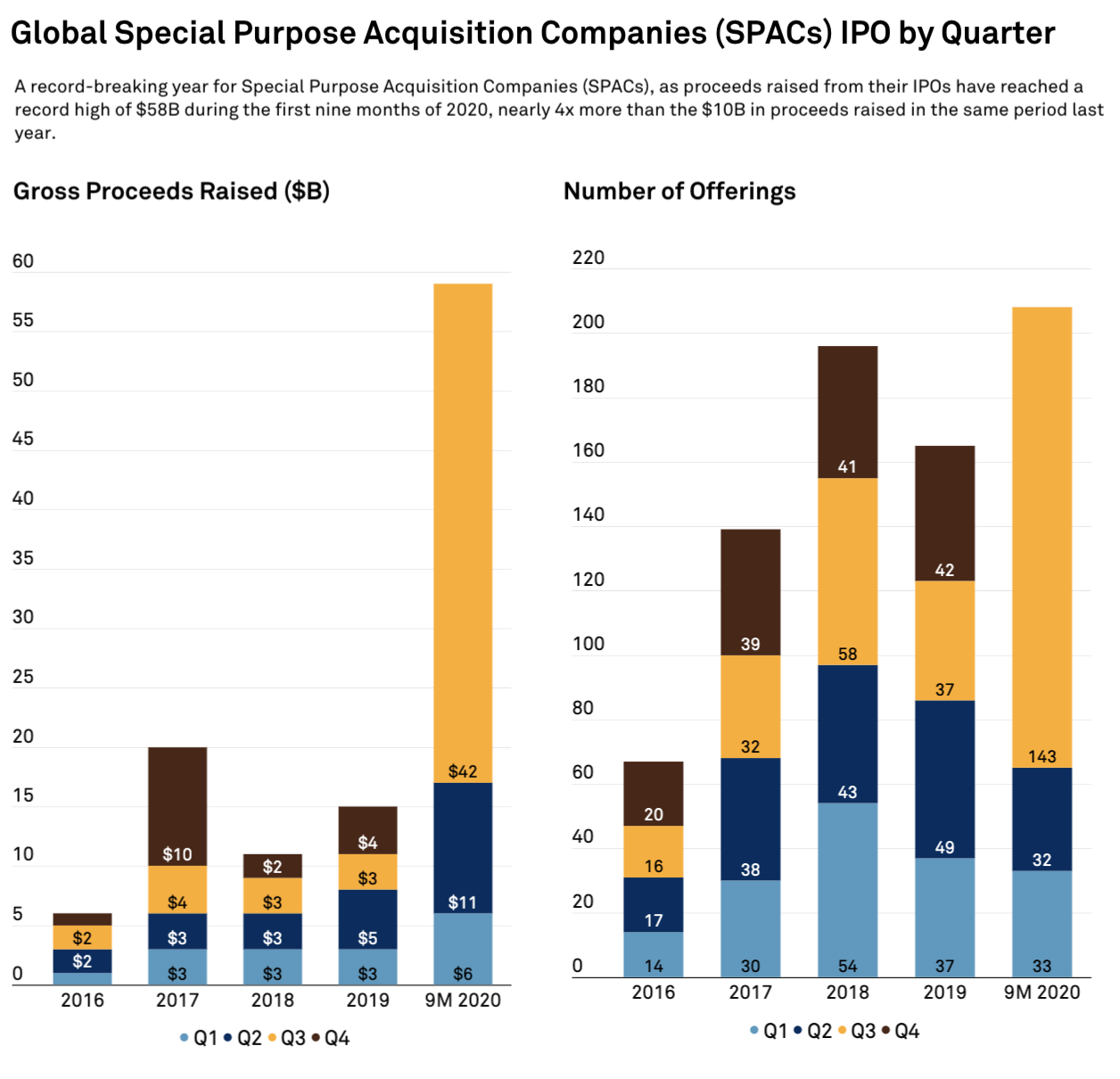 A record-breaking year for Special Purpose Acquisition Companies (SPACs), as proceeds raised from their IPOs have reached a record high of $58B during the first nine months of 2020, nearly 4x more than the $10B in proceeds raised in the same period last year.
—Read the full article from S&P Global Market Intelligence
Banking Sector Under Pressure
---
A Year on, Most Mexicans 'Still Don't Even Know What CoDi is'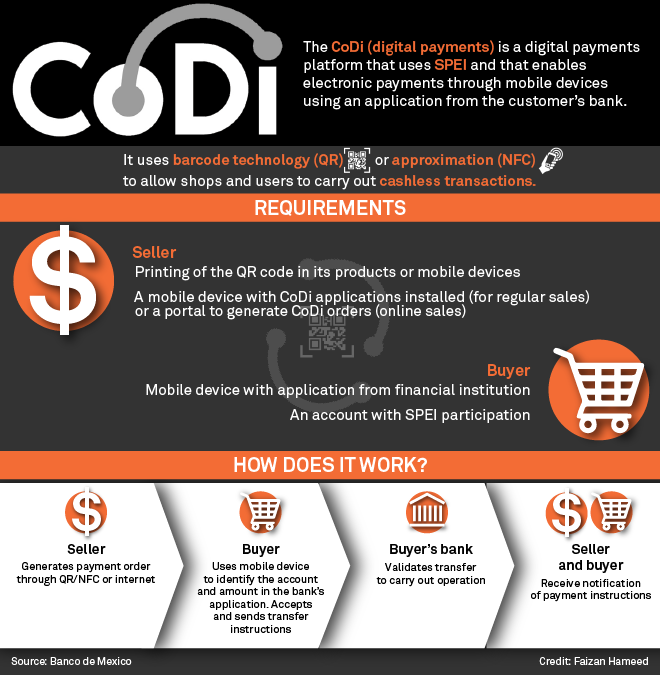 More than a year after launching, the Mexican central bank's digital payments system, CoDi, is still struggling for relevance.
—Read the full article from S&P Global Market Intelligence
Technology & Innovation
---
Wireless Jobs: Shrinking and Growing at the Same Time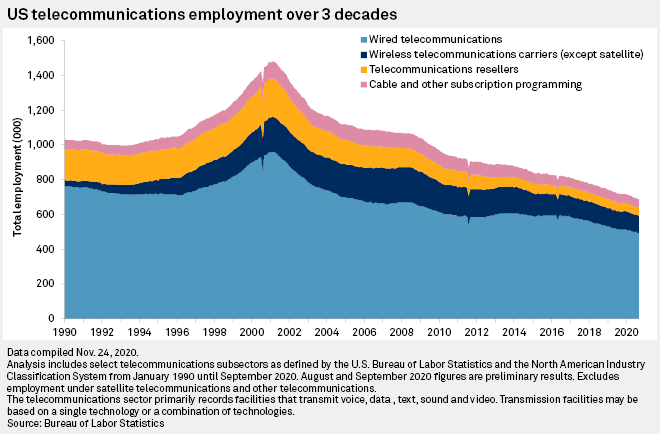 U.S. telecom networks are faster and more ubiquitous than ever, but the telecom work force is smaller than ever.
—Read the full article from S&P Global Market Intelligence
Positive Third Quarter For U.S. Tech Shows the Beginnings of Recovery
New 5G handset models from Apple Inc. and Samsung Electronics Co. Ltd. are rolling out, which, along with devices from other providers, we expect to drive 7% unit growth in 2021, supported by reports of long lead times.
—Read the full report from S&P Global Ratings
Facebook Hit With Massive Antitrust Lawsuits From Multistate Group, FTC
New York Attorney General Letitia James led a group of 48 attorneys general from across the U.S. in filing an antitrust lawsuit against Facebook Inc. on Dec. 9, alleging in the court filing that the company illegally stifled competition to protect its monopoly power.
—Read the full article from S&P Global Market Intelligence
Covid-19 Survey Response Illustrates Opportunity Provided By Digital Transformation
Digital transformation is a nearly universal imperative for enterprises today as they seek to apply new technology to processes organization-wide, affecting how they enable employees, enable customers, react to disruptive market forces and introduce disruptive innovations to the market themselves.
—Read the full article from S&P Global Market Intelligence
ESG in the Time of COVID-19
---
Path to Net Zero: Momentum Builds For Energy Transition as Oil, Gas Pledges Grow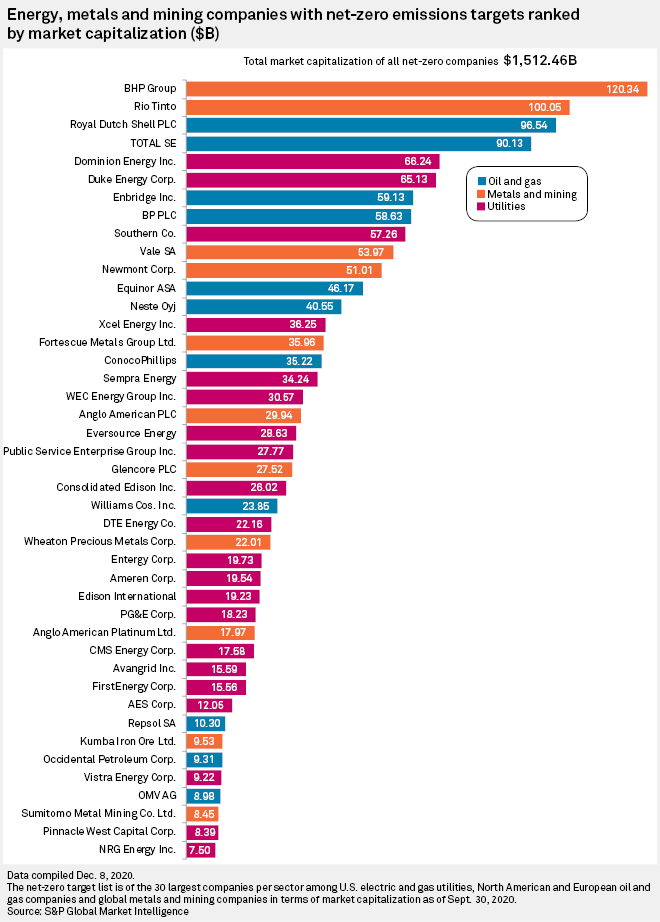 The number of North American energy companies setting net-zero absolute carbon emissions targets exploded during the second half of 2020, with utilities leading the way.
—Read the full article from S&P Global Market Intelligence
Path to Net Zero: More Mining Companies Setting Targets to Reduce Emissions
Several mining companies have strengthened corporate sustainability goals in recent months amid intensifying pressure to act on climate change.
—Read the full article from S&P Global Market Intelligence
Path to Net Zero: 70% Of Biggest U.S. Utilities Have Deep Decarbonization Targets
Most major U.S. electric and gas utilities now have net-zero emissions or equivalent targets, an indication that an increasing share of the industry is making long-term plans for deep decarbonization even as the COVID-19 pandemic has cast a shadow on the broader economy.
—Read the full article from S&P Global Market Intelligence
Path to Net Zero: Climate Change Takes Center Stage at More U.S. Oil Companies
Many of the largest oil and natural gas companies in the U.S. and Canada jumped on the train to combat climate change in the second half of 2020 as they began to more fully embrace the energy transition and started to adopt stricter goals to reduce emissions.
—Read the full article from S&P Global Market Intelligence
Raising UK's Climate Ambitions For 2035 Would Put Net-Zero Within Reach: Committee
The United Kingdom can raise its climate ambitions for 2035 in a move that would put the country's legally binding 2050 net-zero emissions target within reach, the independent Climate Change Committee said Dec. 9.
—Read the full article from S&P Global Platts
Many U.S. States Not on Track to Meet Paris Climate Goals, Report Finds
Projected greenhouse gas emissions cuts for 25 states and Puerto Rico in the next five years will fall below the targets they set to fulfill U.S. commitments under the Paris Agreement on climate change, according to a new report.
—Read the full article from S&P Global Market Intelligence
The Future of Energy & Commodities
---
Watch: Market Movers Asia, Dec 7-11: Refiners Set to Benefit From New Iraqi Crude
The highlights in Asia this week on S&P Global Platts Market Movers Asia: Refiners will be paying pay close attention to Iraq's monthly official selling price announcement this week as the State Oil Marketing Organization is set to launch a new Basra Medium crude for sale in 2021, while clean tankers expect freight rates to rise amid strong demand.
—Watch and share this video from S&P Global Platts from S&P Global Platts
Coronavirus-Related Lockdowns Put Recovery In U.S. Industrial Gas Demand at Risk
US industrial gas demand is trending above year-ago levels this month but widening coronavirus-related lockdowns and emerging demand weakness in major consumer sectors are now putting the recovery at risk.
—Read the full article from S&P Global Platts
Centerpoint Gas Utilities Sale Could Draw Diverse Suitors, Analysts Say
CenterPoint Energy Inc.'s plan to sell its Arkansas and Oklahoma natural gas utilities into a sleepy M&A market has raised questions about who will emerge to acquire the assets.
—Read the full article from S&P Global Market Intelligence
European Oil Traders Ponder Role in Changing Market
For European oil traders, 2020 has been a year of change in a market whose volatility has been a boon for many, while the closure and conversion of refineries has left some questioning their long-term career plans.
—Read the full article from S&P Global Platts
Written and compiled by Molly Mintz.